My Doggies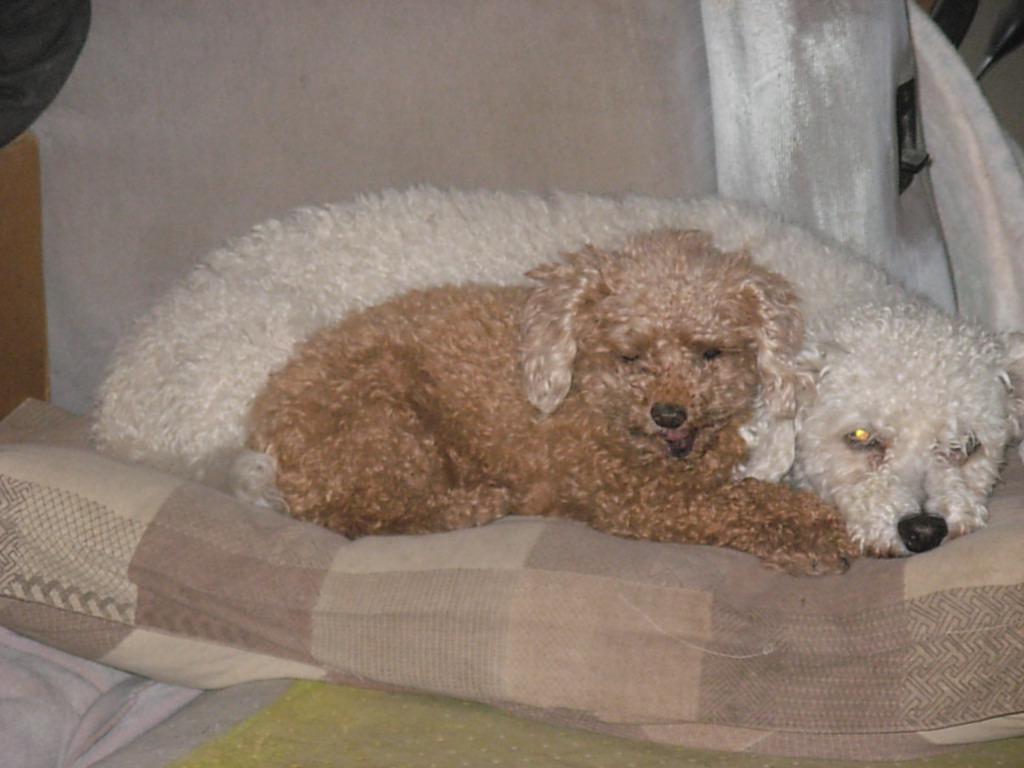 Rose my little 4# toy poodle and Brady one of my Small Paws Rescue dogs resting on the dogs' favorite pillow.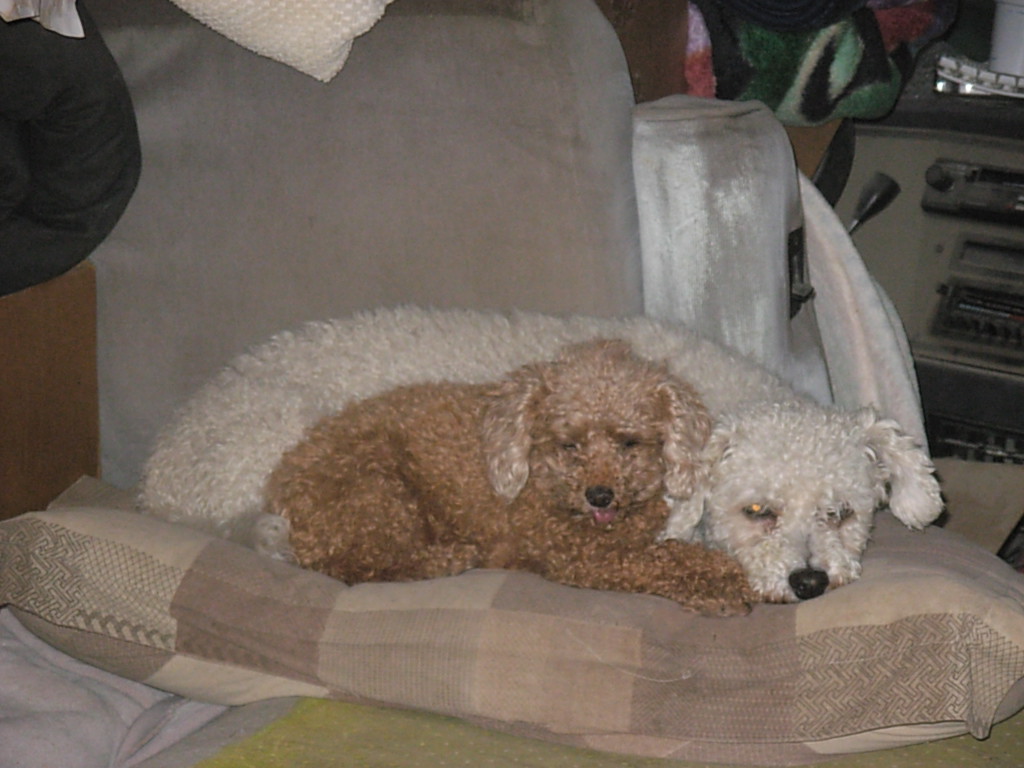 The day after the girls were groomed, Rose fell down the concrete block steps to the motorhome, hitting her head and died. 11:15 am Sept. 24, 2007. It cost $38 for the vet to tell me she was gone but I did get this perfectly sized box from the vet's office to bury her in.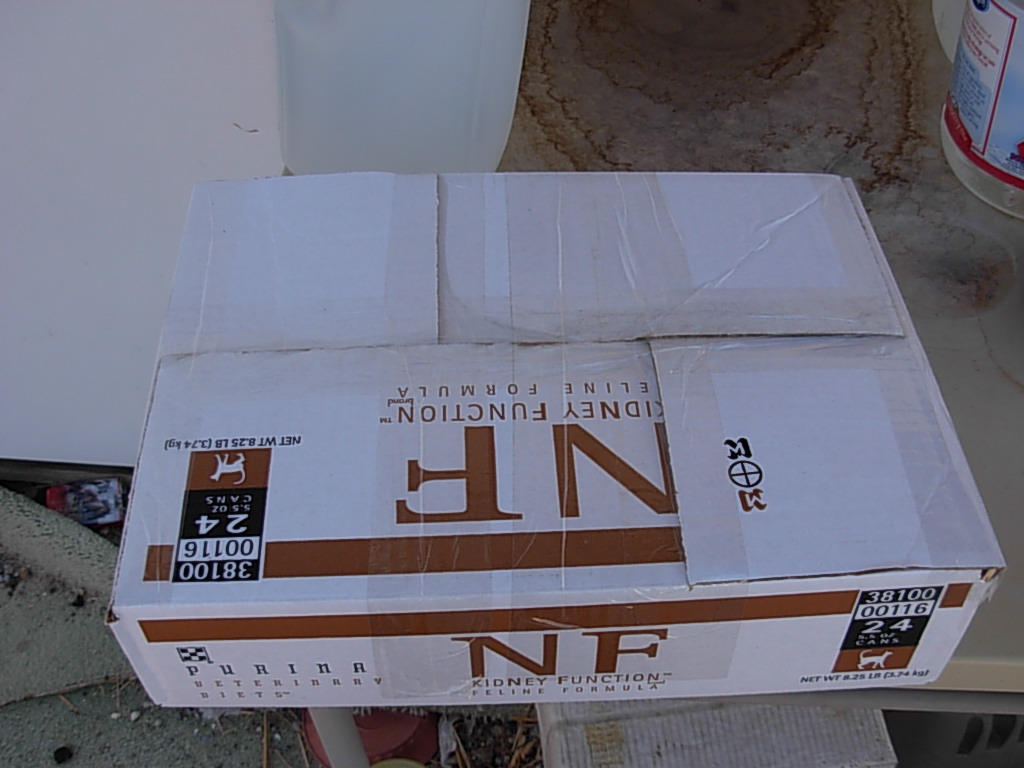 Rose's burial box tape up real good to keep out dirt, etc.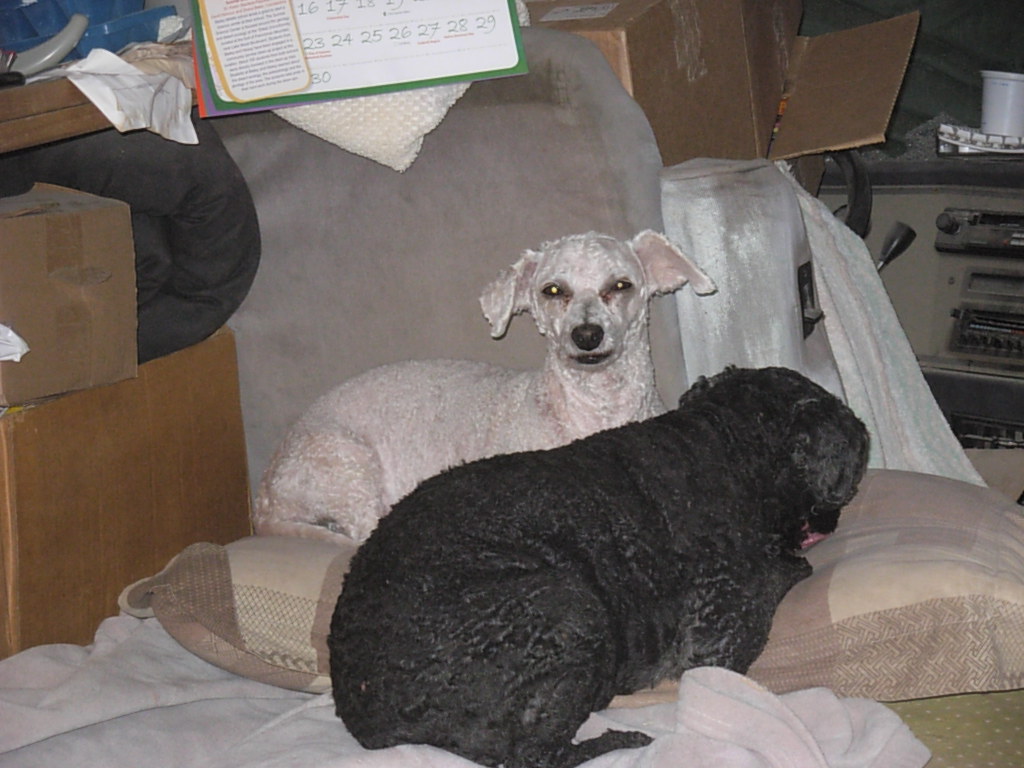 Brady (white) and M-L-E after they were groomed. After losing Rose so unexpectedly, I decided to take more pictures of the kids. After a grooming is always a good time.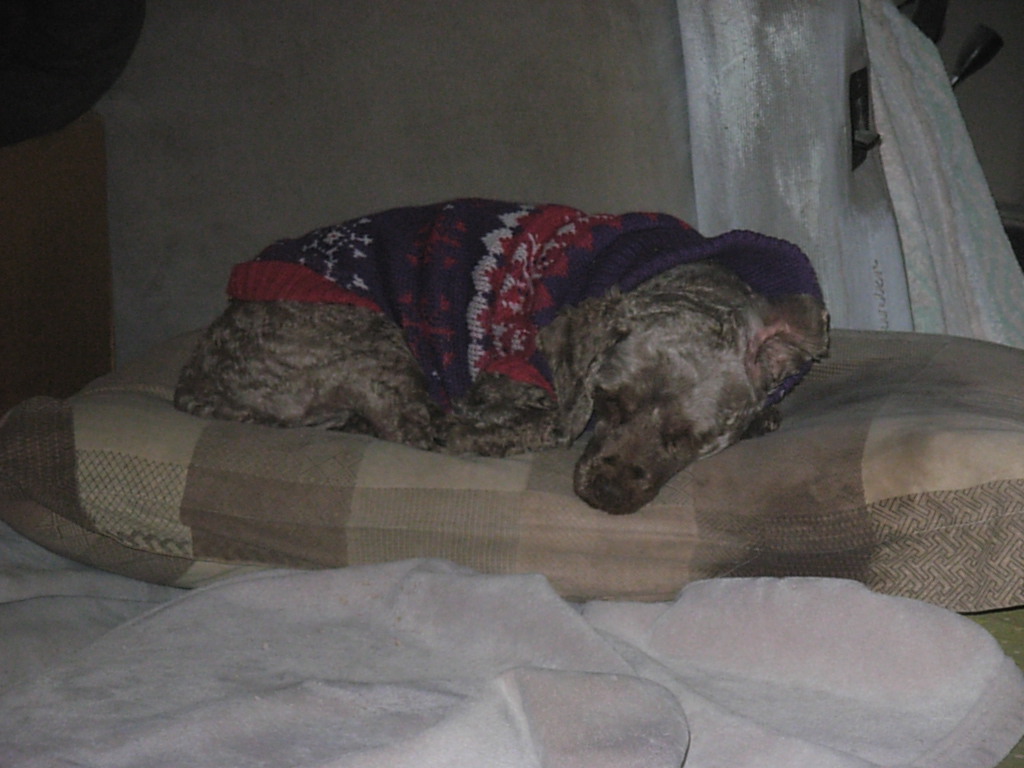 After getting all her hair cut off, K-T was chilly so I put her sweater on her.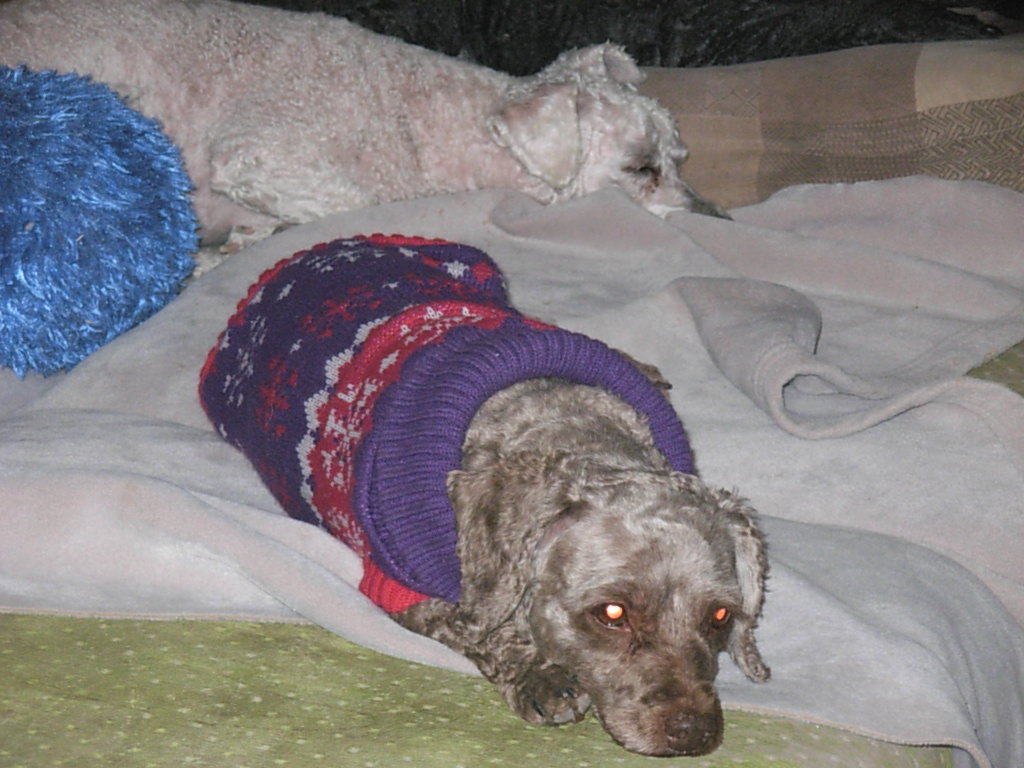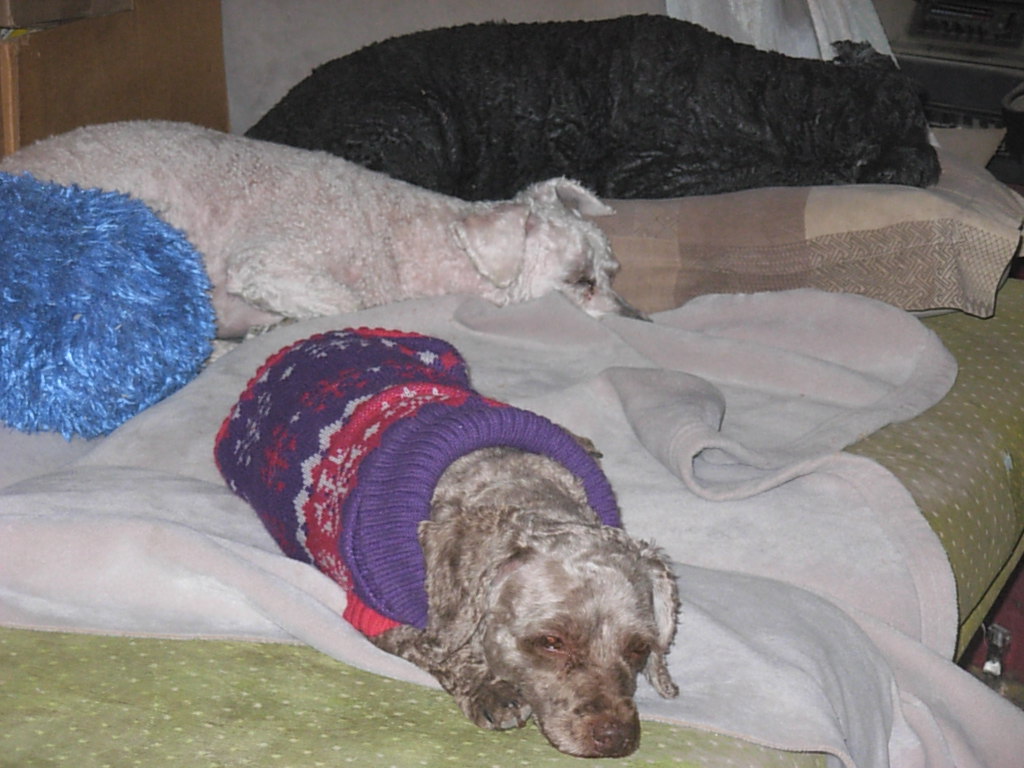 My 3 older dogs doing what they do best--resting.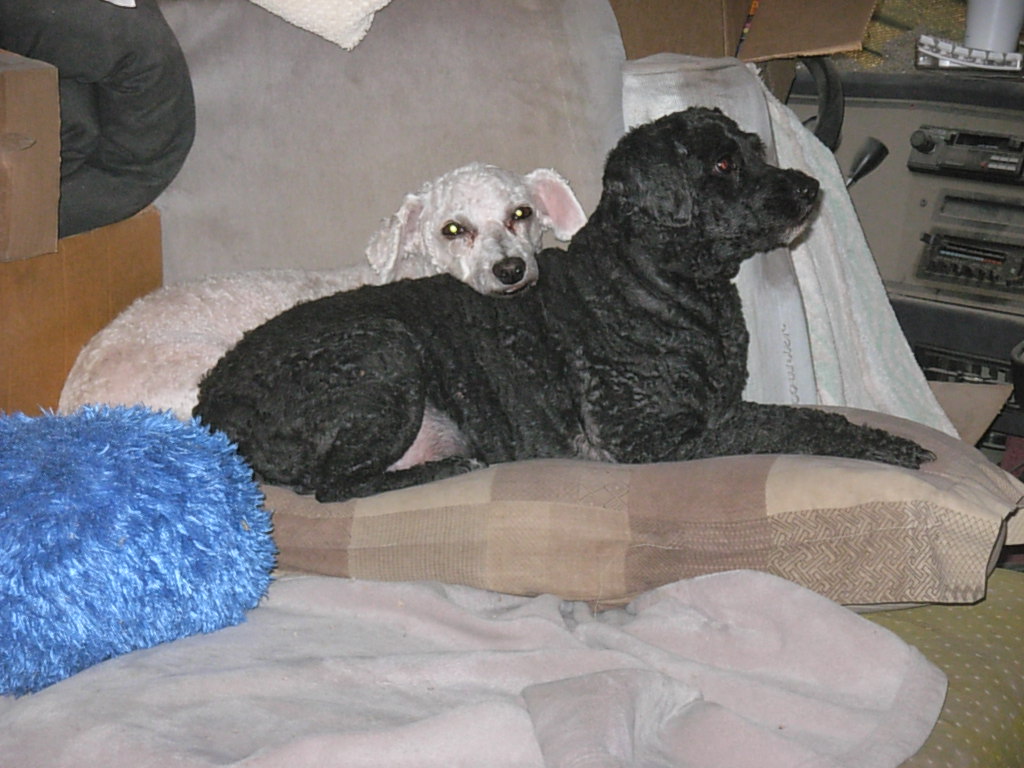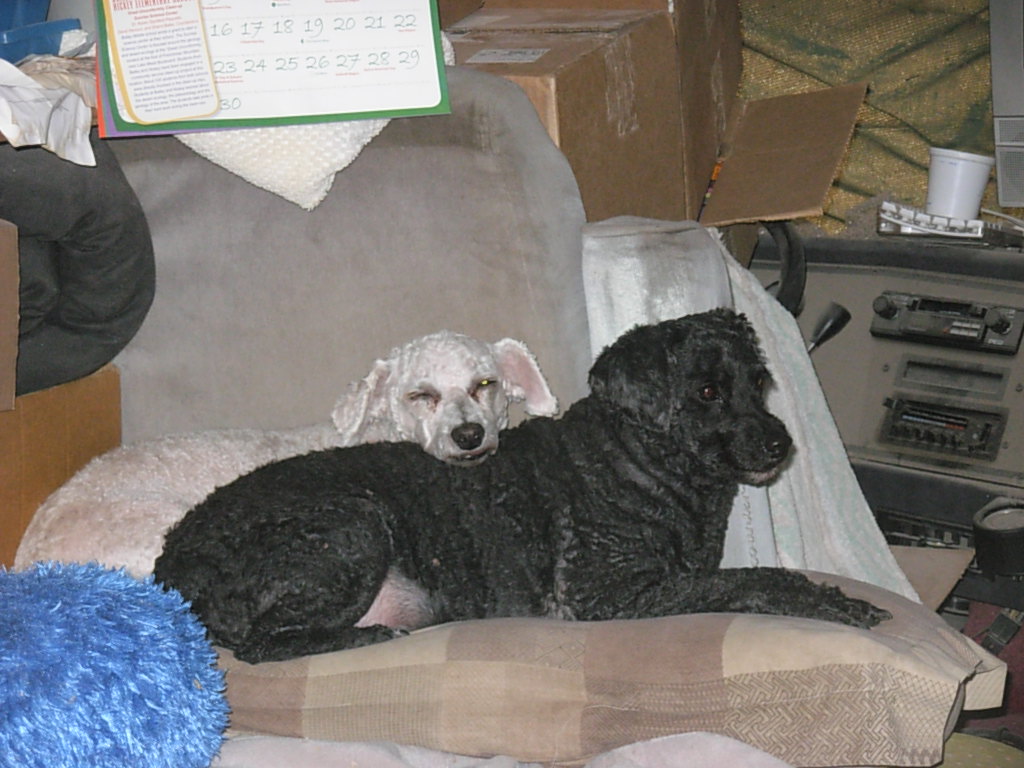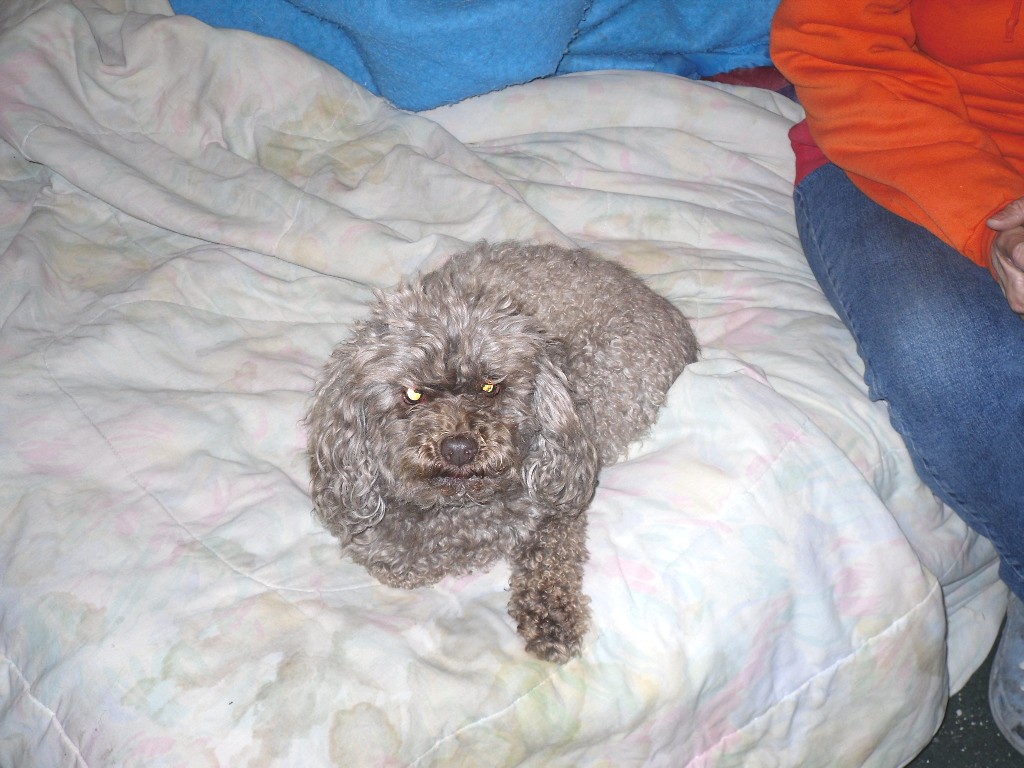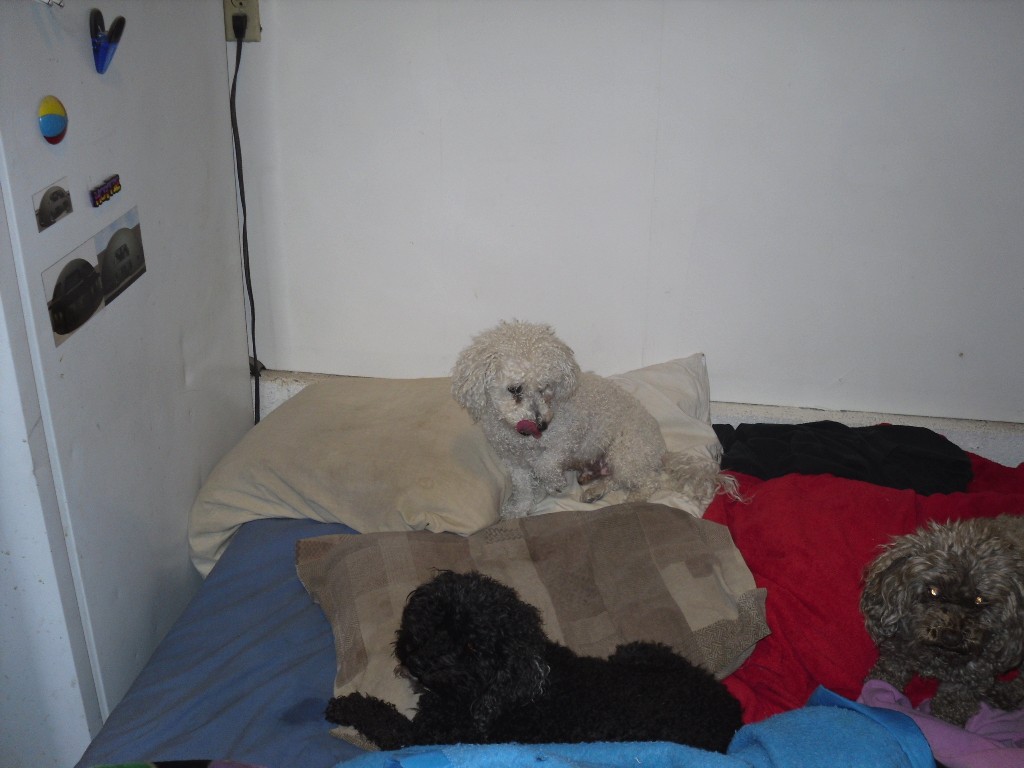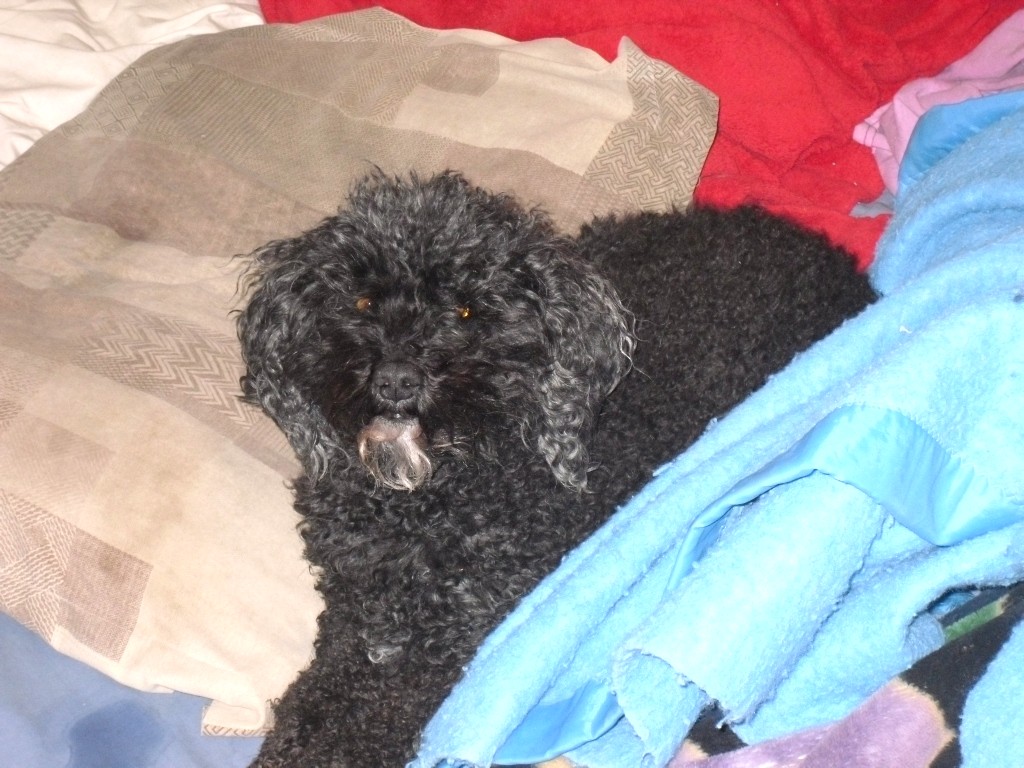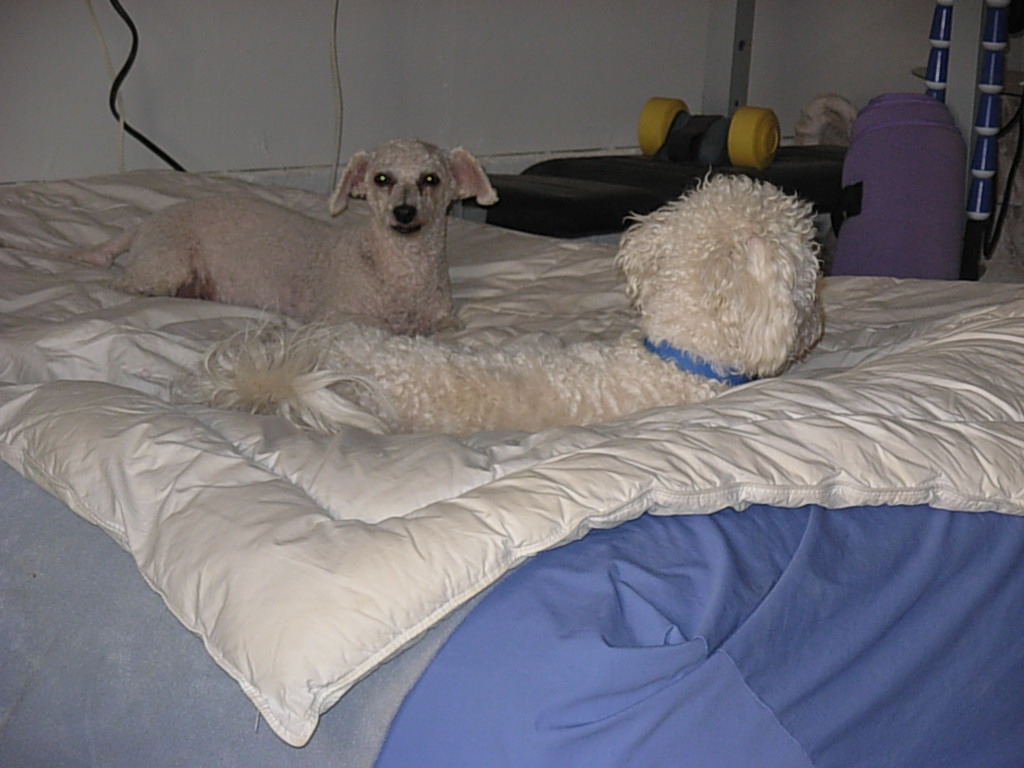 The bichons enjoy sleeping on the airbed.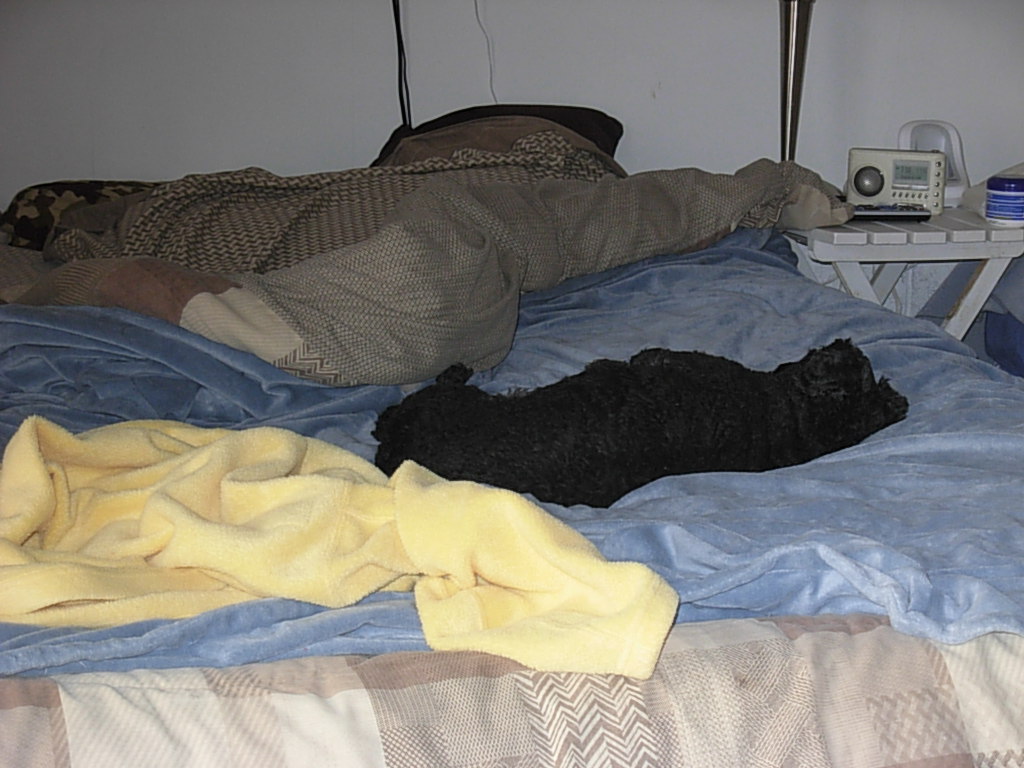 M-L-E prefers being on my bed.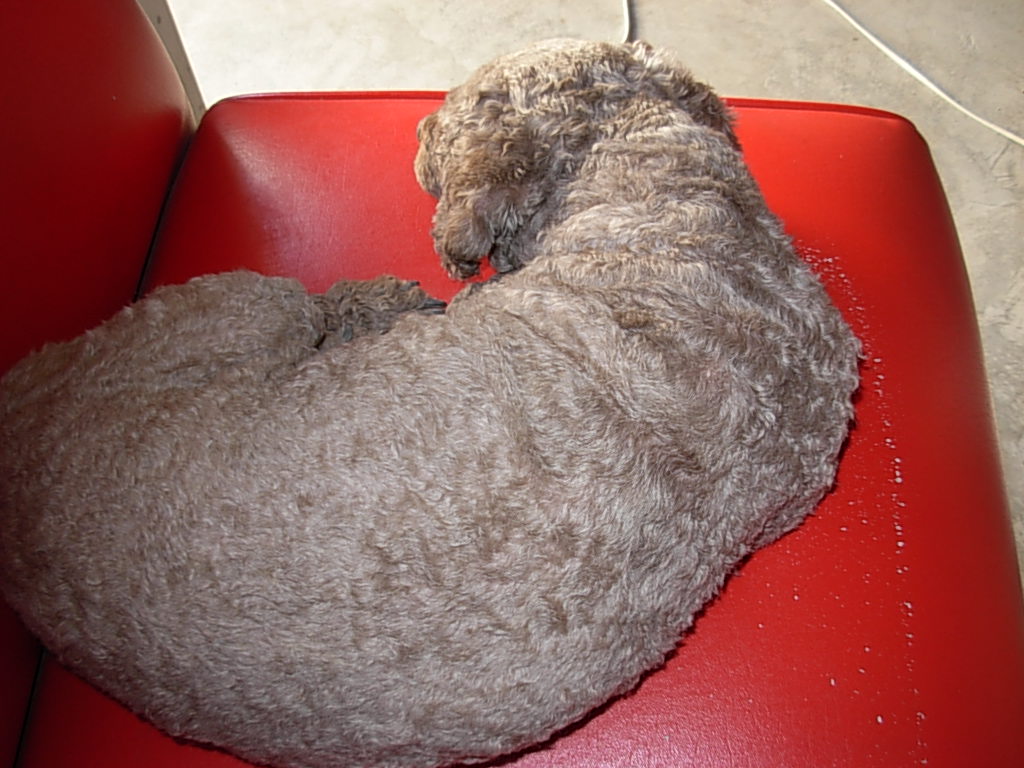 K-T likes to be right next to me whether I'm studying or watching TV.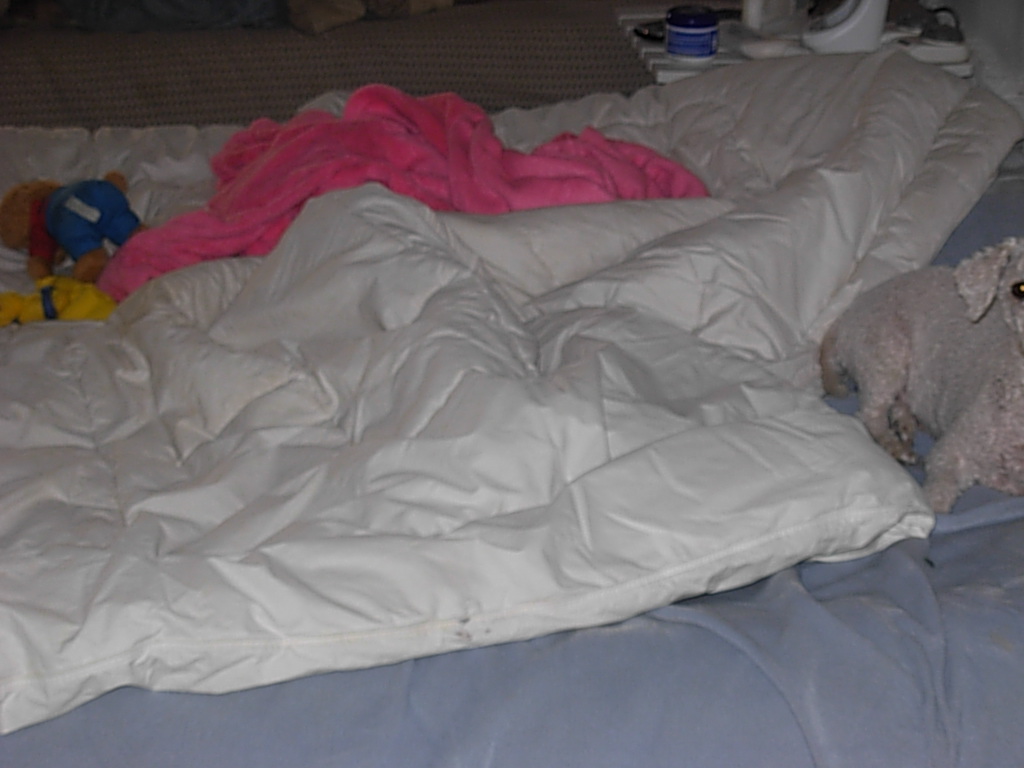 Brady's favorite spot is next to M-L-E no matter where she is. Can you tell where the black dog is hiding?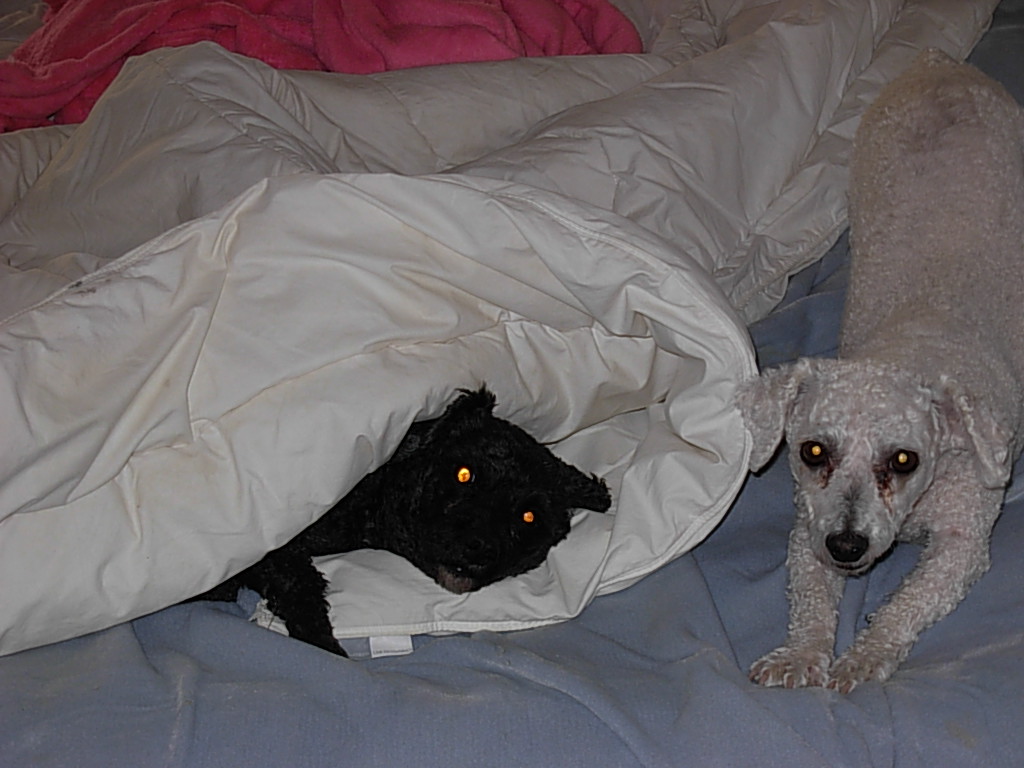 M likes to crawl completely under the covers. I uncovered her to prove she was there.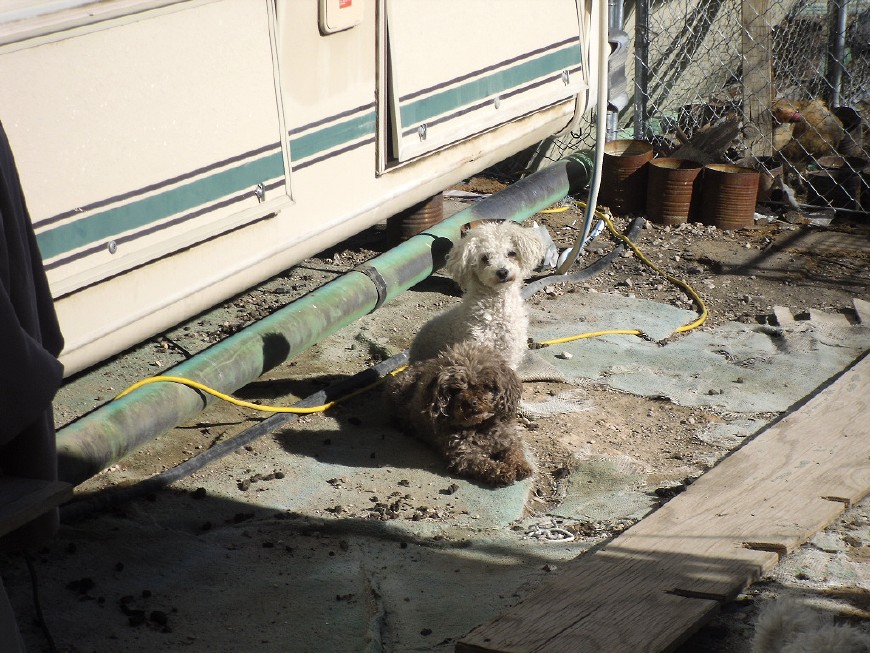 K-T and Brady enjoying the warmth of the sun on a chilly day.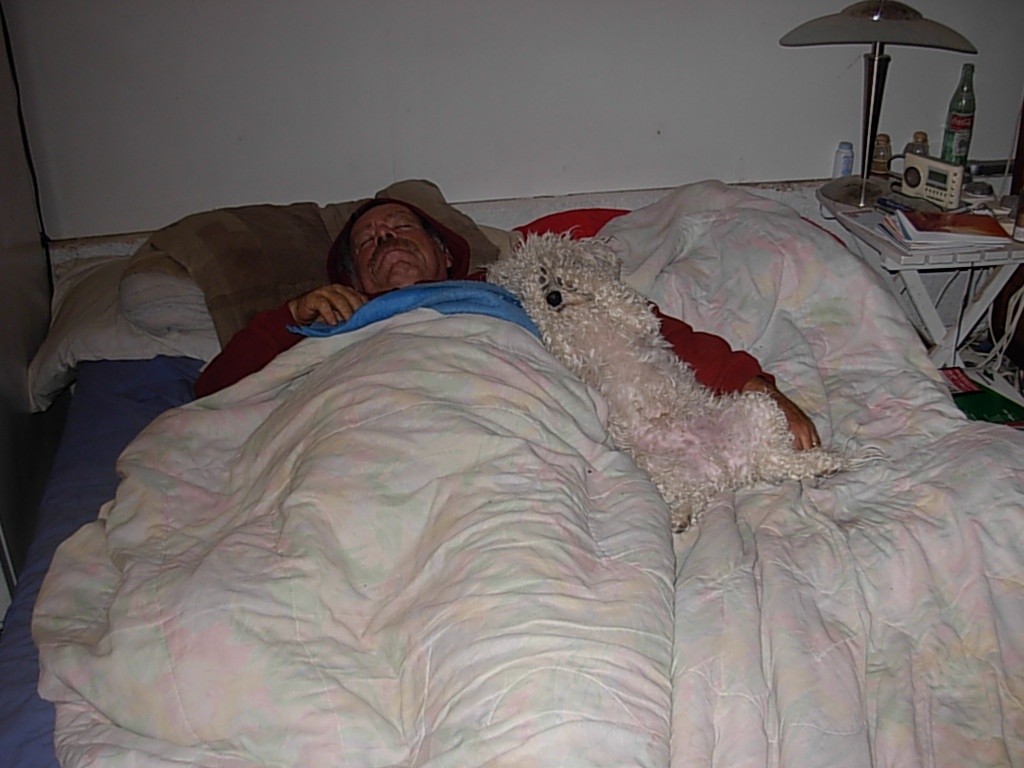 Logan taking advantage of Dave's sound sleeping.